STREETVIEW
---
The command

STREETVIEW command opens a Tool Pallet with a window to the Google StreetView, enabling iteration of a line that you enter in the drawing, which marks the position and direction of the observer.
To use the command:
Call the command line (command STREETVIEW ), on the toolbar, or ribbon
You Can be prompted to click two points, indicating the position where the observer is and another to show the direction he looks
Set the Reference (datum, ellipsoid and coordinate transformation) by clicking the icon
After the Tool Pallet open if no picture at all, move the line that was drawn on the drawing screen
The result will look like this: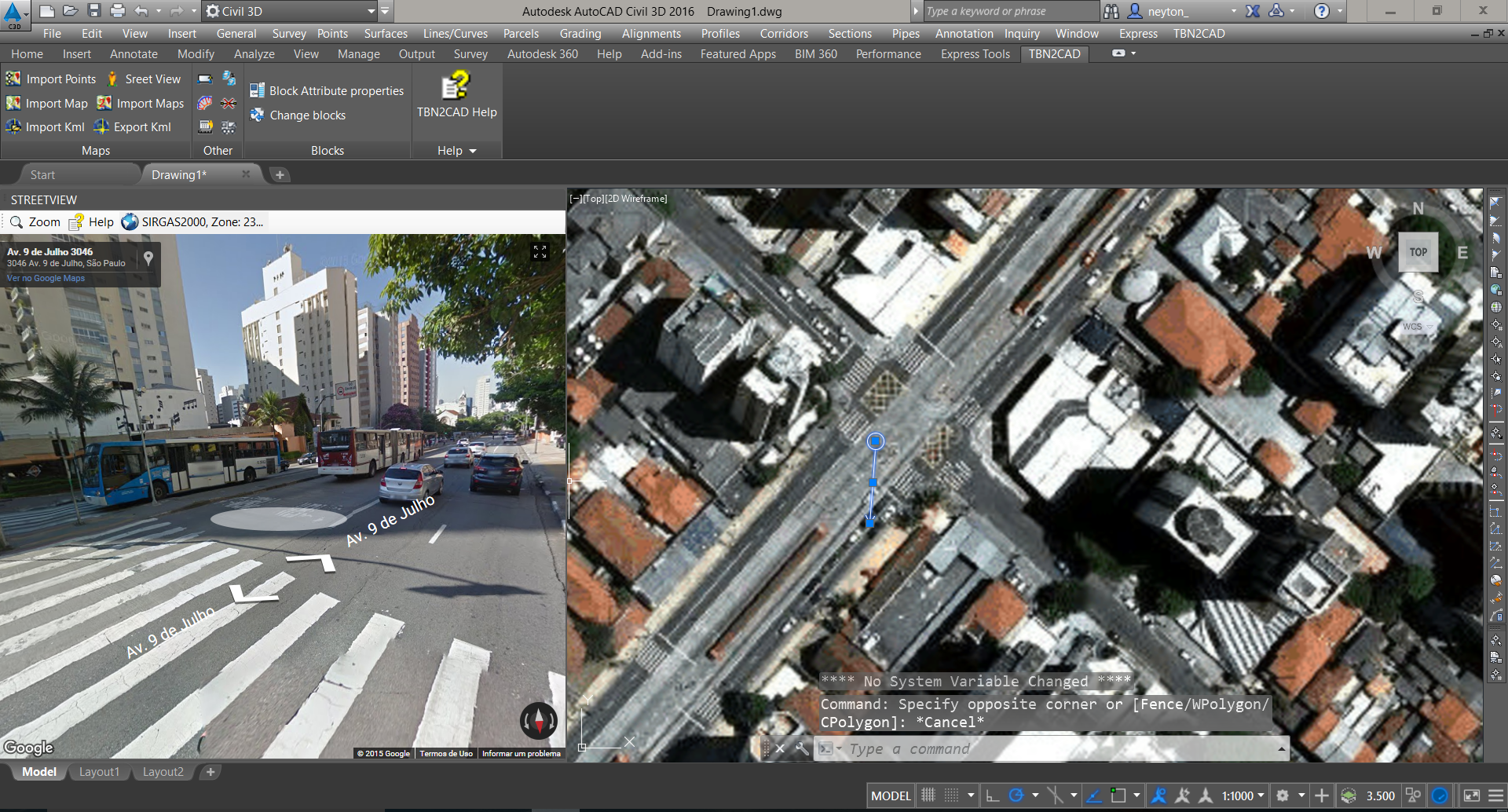 You can:
 
Move the arrow in AutoCAD and the image is á repositioned
 
Move or rotate the image on streetview and the arrow is á repositioned
 
---
Comments:
If no picture appears on the ToolPallet StreetView, means that the coordinates are not valid.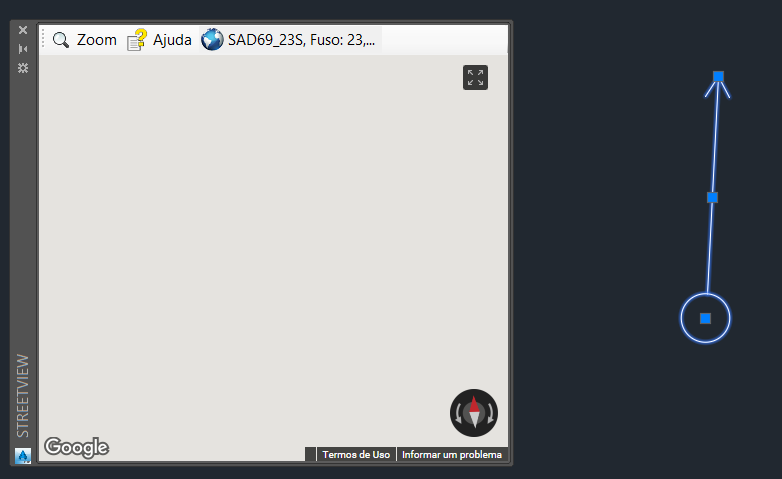 To make sure the image to appear it is necessary to correct the arrow position. Follow these steps:
In toolpallet, click Reference button in image above, chose the SAD69_23S (button with planet icon) and applied parameter settings for processing of the known UTM coordinates. If you do not know how to do this, open Google Earth, set to show UTM coordinates:




Navigate to your point of interest and see the approximate coordinates:




Now, on the screen of Reference check the Transformation and set the coordinates:


In the example, I inserted an image from Google Maps, using the command IMPORTGMMAP with the same coordinates transformation options.
---