Register
---
The license registration of any program on the site  TBN2NET guarantees 15 days for testing   Without limitations of the same.
The registration can be done by opening tbn2net.exe in the plugin folder:
If you already have a permissive, or even demonstrative, license from http://tbn2net.appspot.com   Which will be disabled, just enter the email email used to register the license in the correct field and click  The I forgot my password button: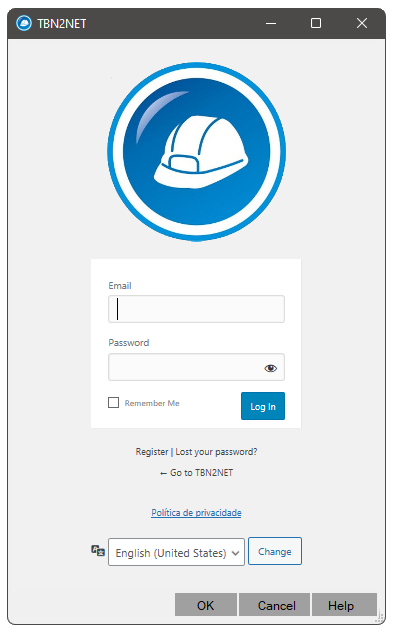 You must fill in the same email registered on the previous site, Because a link to this email will be sent to you to finish the registration in the new Site:
Click the link that you receive by email and you can create a password, or even Edit your data: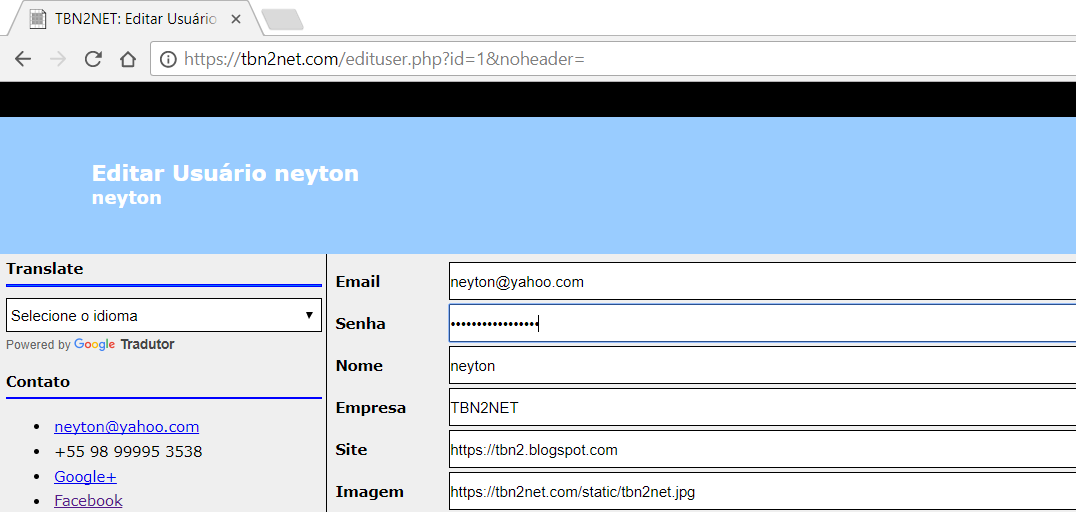 Note: The password must contain at least 10 characters, between letters and number.
Would you like to see your link on the TBN2NET page? Please report the correct link to your page. Send to neyton@yahoo.com an image of the Your logo in PNG format. Note, the logo should be approximately 250x150px, if Approved, your logo will appear on https://tbn2net.com, In the right column !!!
Want to be a partner and see your company's largest logo in the left column? In between Contact the email above !!
---
If you do not have a registry yet, click the Register link in the upper right field: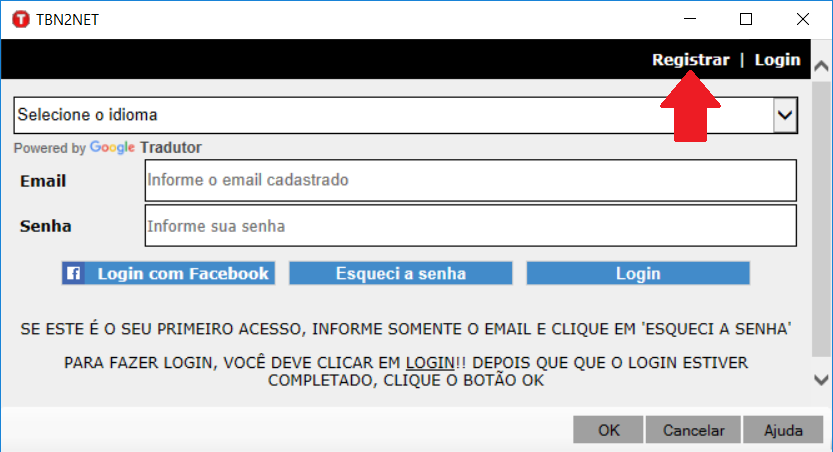 In the new screen, fill in the data as requested and click the Save button (if in doubt, pause the mouse over the field, A tip will be shown):
After previewing the data, click the Save button. An email will be sent to the address you entered, which you must click to validate Your registration.
---
Once you have validated your registration, simply load the plugin you downloaded and use. It will then prompt login. Just enter your email and password and click Login.
If all goes well, you can click the OK button at the bottom of the screen.
---